Management & Staff
Organisational Chart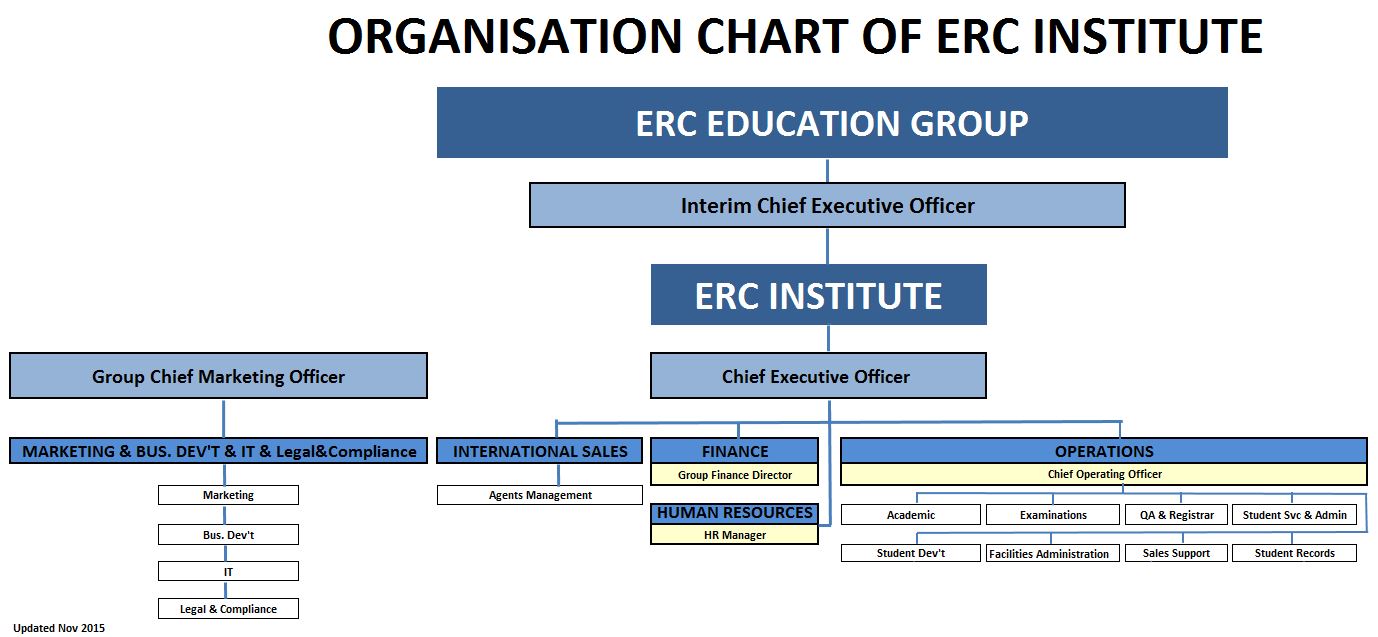 Senior Management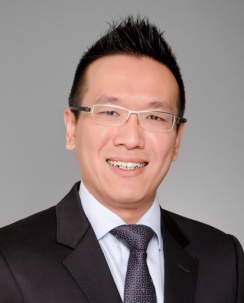 Ong Han Boon
Chief Executive Officer
Having a background in Accounting, Investments & Finance, Strategic Management and Communications, Boon's strengths lie in his ability to analyze, develop and communicate
strategic plans to effectively lead his people towards effective strategic organizational change. Prior to joining ERC Institute in 2006, Boon was based in Melbourne Australia, working for
various MNCs and Australian firms in the banking, telecommunications and education industries, in the fields of financial research, marketing and asset management.
Jenne Foo
Chief Operating Officer
Jenne holds a Bachelor Degree (with Distinction) in Banking and Economics from Curtin University of Technology in Australia. After graduation, she has 5 years of banking experience with National Australia Bank and United Overseas Bank, dealing with Monetary Authority of Singapore and as a Senior Personal Banker. She also has around 10 years of education experience with Institute of Technical Education in Singapore – spanning across various scope ranging from lecturing, Head of Departments, Student Services as well as service training. She is currently pursuing her Executive MBA with Fox School of Business, Temple University.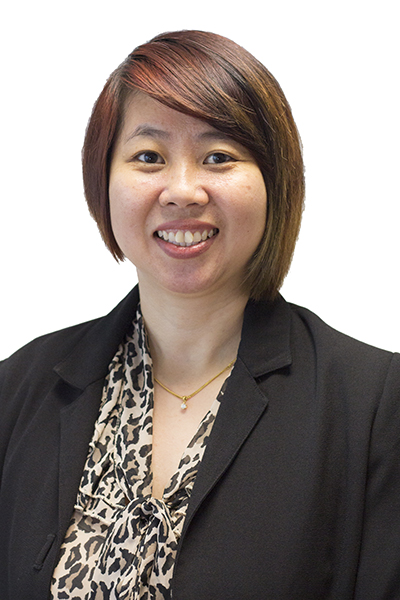 Joanne Chia
Group Finance Manager
Being the Accountant of ERC Institute, Joanne holds the internationally recognized professional ACCA (Association of Chartered Certified Accountants) qualification. She has a very rich experience in the accounting field whereby she holds various supervisory and managerial roles. She is responsible for all finance matters relating to all programmes offered by ERC Institute. She is also responsible for all finance matters under ERC Holdings.
Yen Ong
Group Chief Marketing Officer
Yen has a proven track record in various key business development & marketing roles involving evolution and change management. Her pilot roles in various media organisations of Cable TV (Singapore Cable Vision), Regional TV (MTV), Internet Advertising (China.com) and Digital Music (Soundbuzz & Motorola) at their nascent stages is a testimonial of her experience and expertise of driving businesses whilst embracing new technology. Her acumen and passion are evidenced in multiple "first to market" products and projects she has been involved in cutting across from media to digital products. Always pushing the concept of creative solutionism while building strong relationships with customers has translated to dynamic growth for the various companies. Being an ardent believer in change management to stay on top of ever changing economies, her current role as Group Chief Marketing Officer of ERC Holdings sees interesting forays leveraged on her experience.